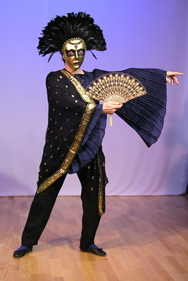 Artistic Director,
Nadia Hava-Robbins

We host special and regular events:
* Redding Poets' Open Mic
Welcomes presenters of poetry, music dance, and storytellers. Second Wednesday each month at Sue's Java Cafe 1712 Churn Creek Rd. from 7:00 PM to 9:00 PM.

* Storytelling Festival
The yearly November Tellebration features performances for adults
as well as children. November 2005 date, time, and place to be announced.
Bringing the
Performing and Visual Arts
together on stage
since 1995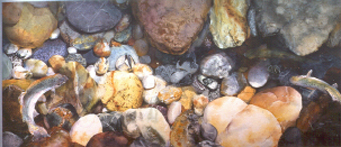 Painting by Jim King



* Traveling Bohemians! eclectic variety show
This yearly spring show is our signature event, not to be missed! This year's show will be an Earth Day 2006 Evening Concert, including music, dance, and spoken word honoring Mother Earth. April 22, 2005 at 7:30 PM The Old City Hall 1313 Market St, Redding, CA. View poster.

* Yearly Dance Festival
Multicultural, Multidisciplinary, Professional dancers from all over northern California. Look for a change in format for this year! Date, time, and place for this festival which will move to the fall yet to be determined.