Fire in My Soul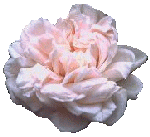 You have put a fire in my soul
you have given me more than I deserve
for you alone are just and true
and you alone, I'll serve.
Carry my sorrows far away let all my nights be free.
Tell me Your love will never die.
Let me be all that's me.
Let me exhault your Holy Name,
wherever I may roam ,
let me show all who need a place
Jesus is our home.


Next Poem

Link to Index

caramarie@attbi.com

Written by: Cara Marie Filipeli