Just a little closer
and you're there!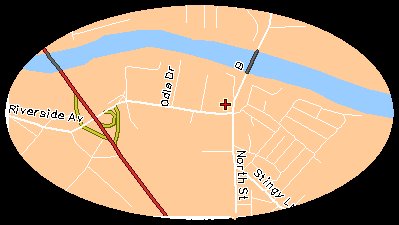 Just north of town, take the Riverside Exit and go right for 3/4 of a mile and there we are on the northwest corner at Riverside and North Street.
The X marks the spot.
Of course, if your are coming from the north just do everything in reverse about nine miles south of Redding.