From Above the Air...
Santa Monica Tunnel to SP's "Long Wharf"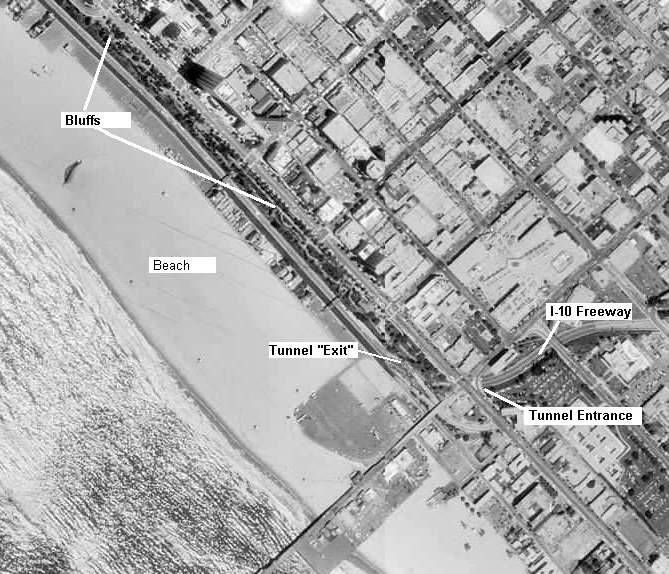 Looking eastward from above the beach in 2002...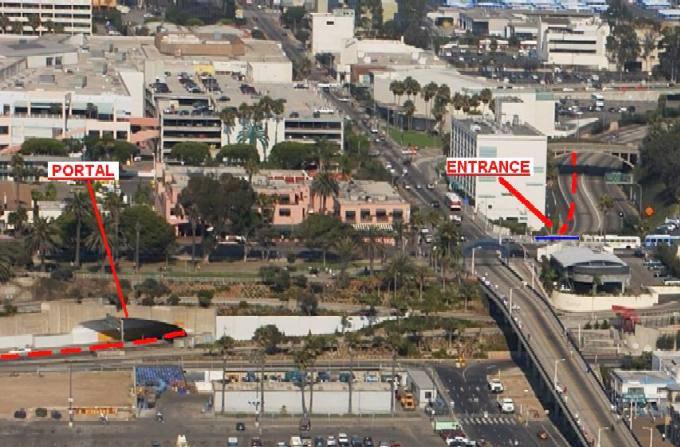 1927 View of tunnel reconstruction project, looking south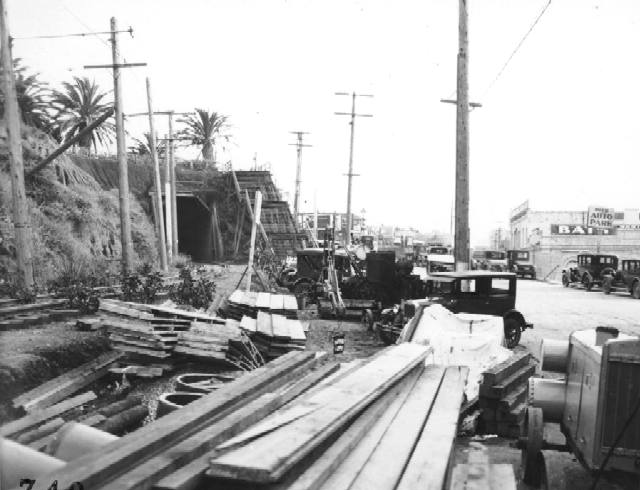 In 1891 SP built a line to the mouth of Santa Monica Canyon, just north of Santa Monica CA to their "Long Wharf," which they envisioned would be the beginning of a great harbor for the Los Angeles area. Besides the Long Wharf, the most notable feature of the line was probably the tunnel through the palisades bluffs and under Ocean Avenue. Being highly photogenic, the tunnel became the backdrop for a number of film scenes by the early silent movie producers in Hollywood..."Keystone Cops" chases, rescues of damsels in distress, and the like.
In the early 1930's the rail line was abandoned and the tunnel became part of the Coast Highway. Interstate 10 now terminates at the site, and a highway tunnel still carries cars through the same spot to the beach.
VIEW AN 1898 THOMAS EDISON FILM OF AN SP TRAIN GOING THROUGH THE TUNNEL
STORY OF PE's SANTA MONICA CANYON LINE