LATE NEWS! April, 2004
Better pay your visit and get your pictures now - construction is beginning on a large apartment complex that will apparently obliterate all signs of the yard and the subway tunnel.
From Above the Air...
Pacific Electric Subway - Toluca Portal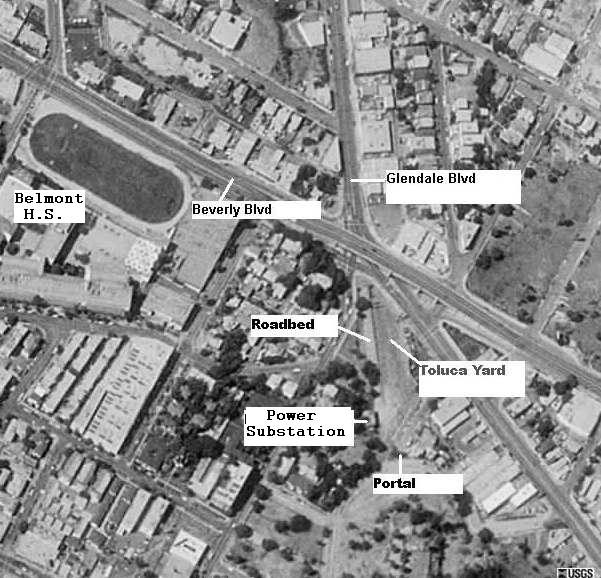 See "Pacific Electric Hollywood Subway" for the whole story of L.A.'s first subway.
---
1925 - Under Construction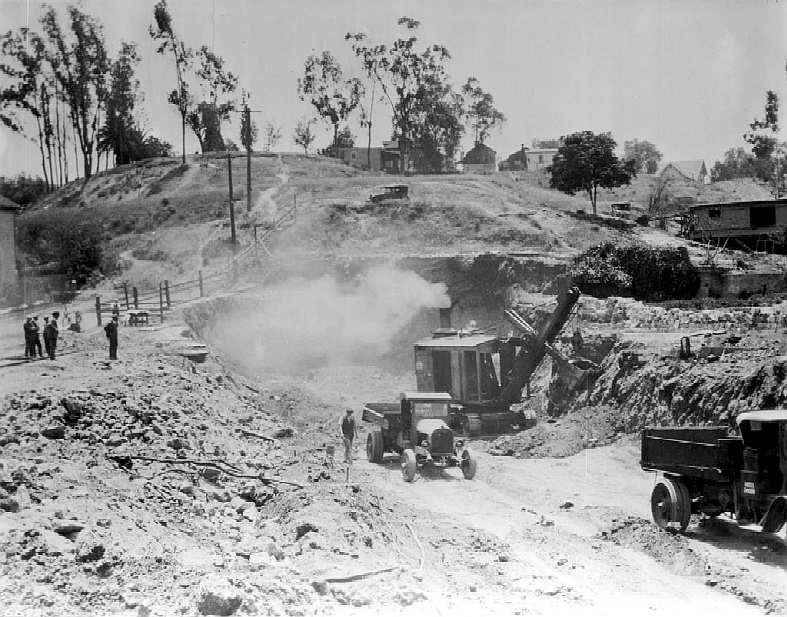 From Ira Swett's Supplement 5 to"Special 16 - Lines of Pacific Electric - Western District"
As Ira describes these three pictures, "Morning, noon and night at the Toluca Yard portal of the subway..." (All appear to have been taken from the north side of Emerald Street)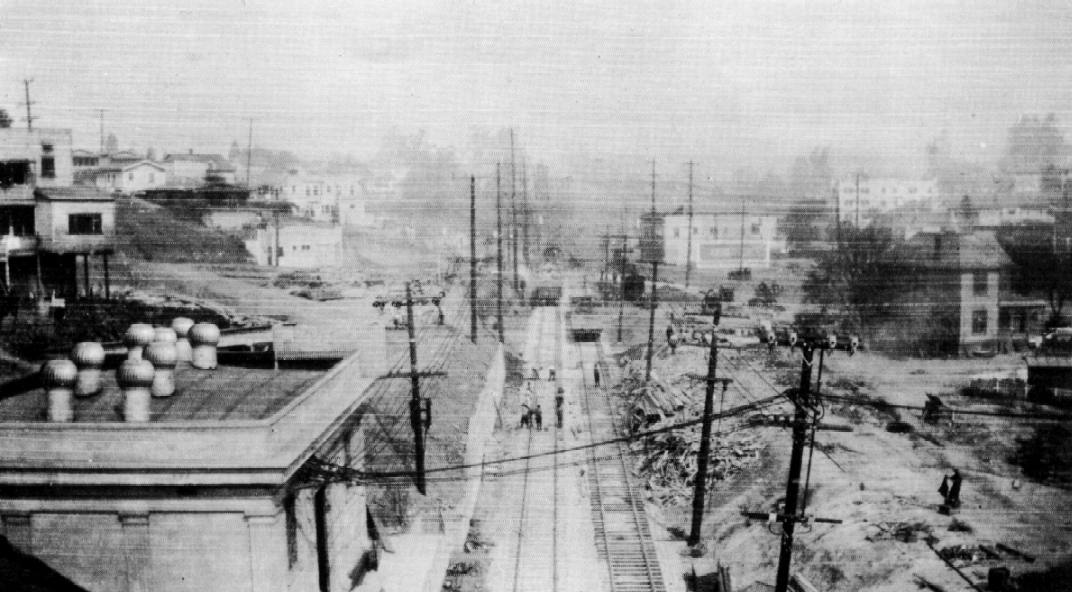 ---
(+15 years) 1940 - new PCCs & re-built 600s
And the Beverly Blvd bridge being built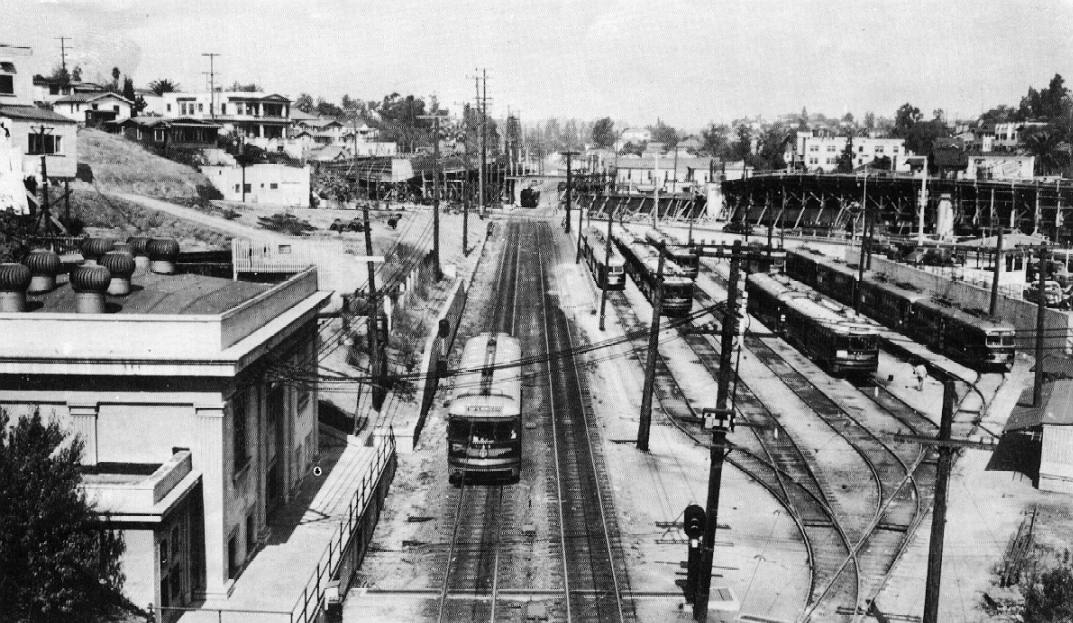 ---
(+19 more years) 1959 - Night has fallen
PCCs are waiting to go to Buenos Aires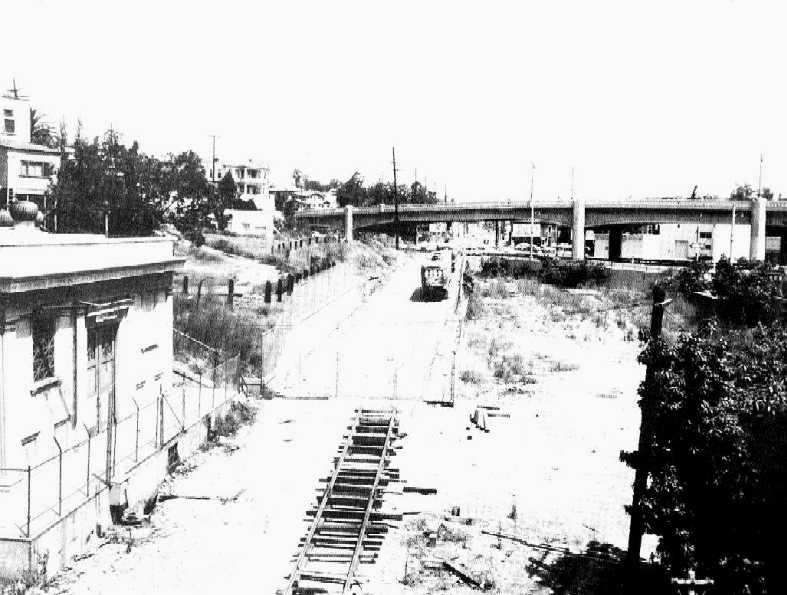 ---
(+21 more years) 1980 - I caught this view
Not a lot of change, except for the graffiti on the substation...and the fences have become useless.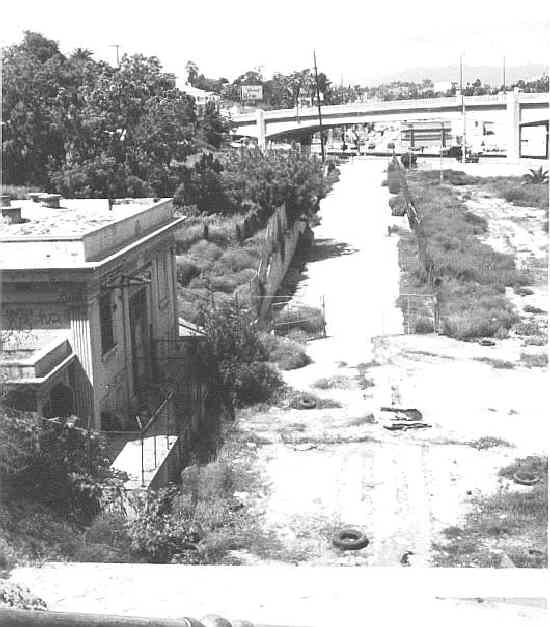 ---
20 more years, I returned yet again - December, 2000
The Subway's 75th Anniversary. Neighborhood men appear to be preparing a community garden or ball-field in the center of old Toluca Yard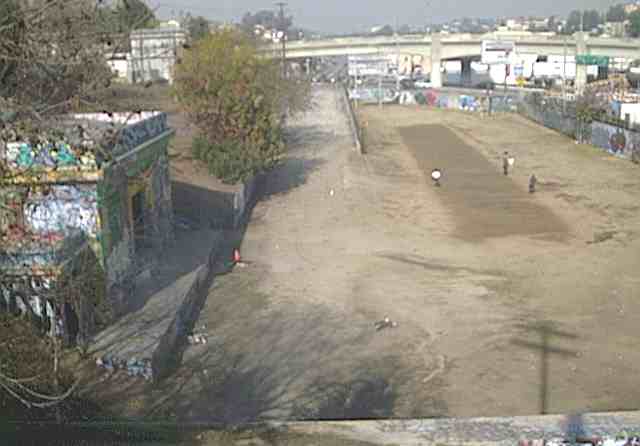 ---

At least Toluca Substation wasn't being ignored !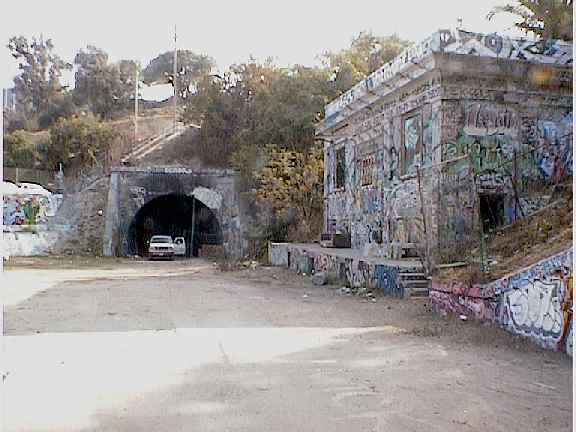 By late 2003, the tunnel had been again sealed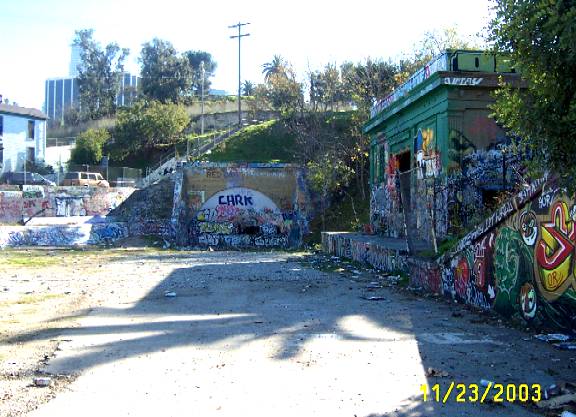 ---
Back to "Opening Day Ceremonies" - Nov. 30, 1925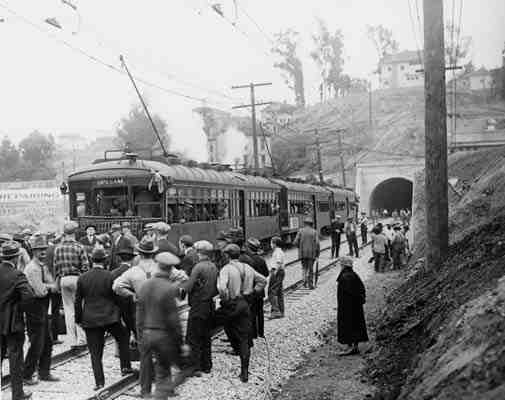 ---
To my "California Trolleys" Page, with a bunch of links
Elson Trinidad's New PE Subway Page