CALIFORNIA TROLLEYS
In No Particular Order...and Subject to Change Frequently
With a BUNCH of traction-related links at the bottom of the page
For fans of California Trolley Lines, old and new, there's the "TrolleysCA" Email list:
---
(I'll be adding and rearranging stuff occasionally...til I get it right)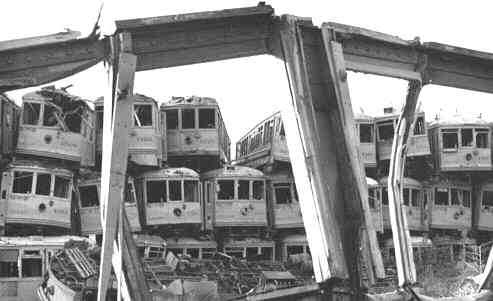 LA Transit Lines cars awaiting their fate at Wilmington, 1965
From Security First National Bank Historical Collection
---
Name that site...
From time to time, I'll be posting an unidentified or "questionable" trolley (or train) picture, to see if someone can identify it for us. If you think you have the answer - or if you have a picture you'd like identified - please email me and I'll try to post it.
Perhaps, if there's interest, we can also do some "then and now" location picture comparisons.
Lets start off in Southern California:
---
Los Angeles: Can you identify the line?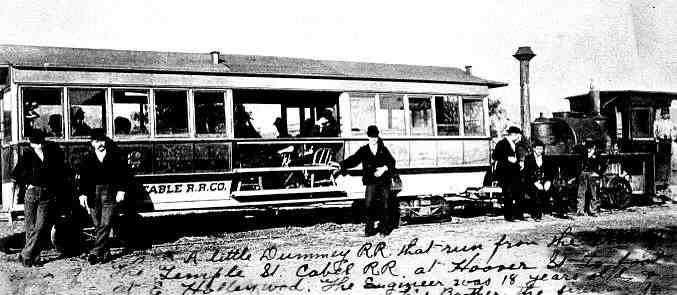 Would this be the Cahuenga Valley Railroad meeting the Temple Street (or West Second St?) Cable Railroad?
Caption says "A little Dummey R.R. that run from the Temple St Cabel R.R. at Hoover St to foot at E Hollywood. The Engineer was 18 years old & his brother the fireman 16."
---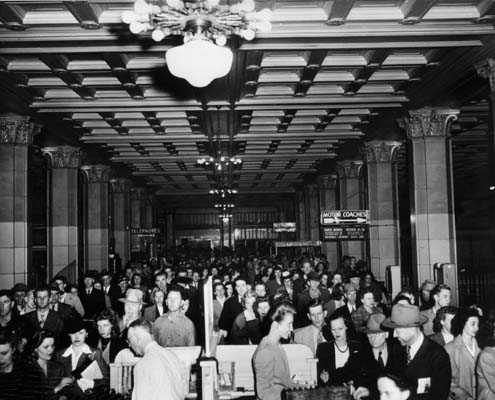 Inside PE's 6th & Main Station - circa 1946- or is it the Subway Terminal Building?
---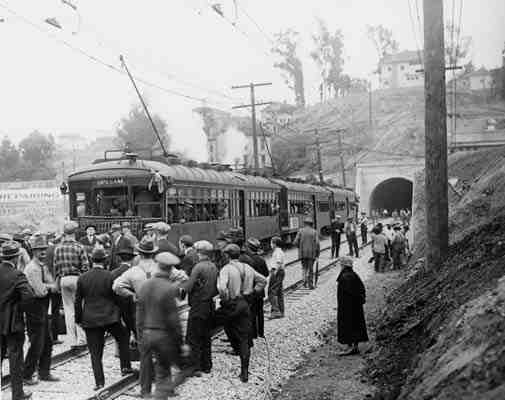 TOLUCA PORTAL on OPENING DAY, 1925
---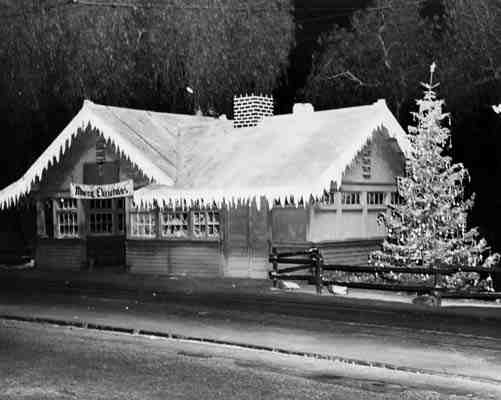 PE's Sierra Madre Station at Christmastime.
---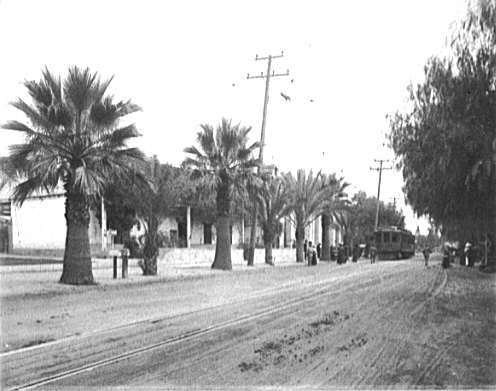 "Old P.E." car at San Gabriel Mission, circa 1905?



---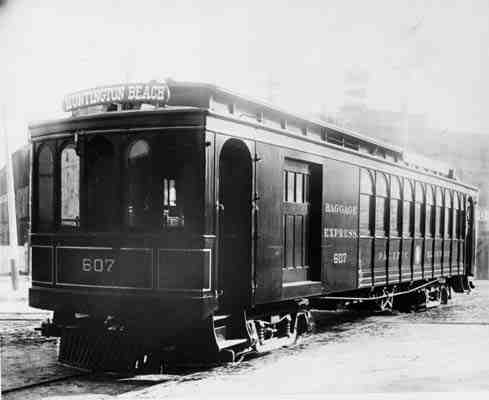 PE Combo 607 at Huntington Beach Pier - great "windshield" setup!
---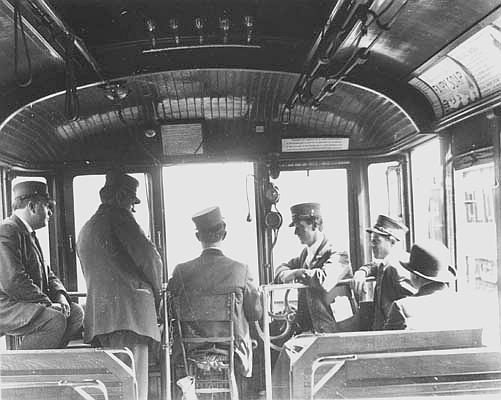 Layover? Training session? Bull Session? Photo Op?
---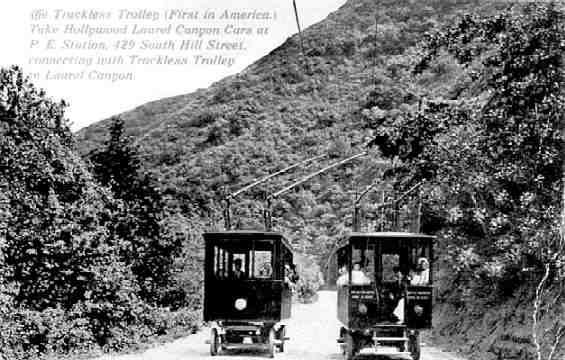 Postcard View of the Laurel Canyon Trackless Trolley Line, "America's First."
This independently-operated line ran for a few years into the relatively sparcely-populated canyon area west of Hollywood, just prior to World War I. Not until 1947 did Los Angeles see trolley-buses again.
---
PE steel Interurban car 1111 at speed westbound near Maycrest on the Northern District's Four-Track Main Line. At left, PE 5051, probably assigned to the Watts-Sierra Vista run, is out of service in the siding. Barely visible in the right distance, behind the third power pole, is an unknown car at Sierra Vista Junction.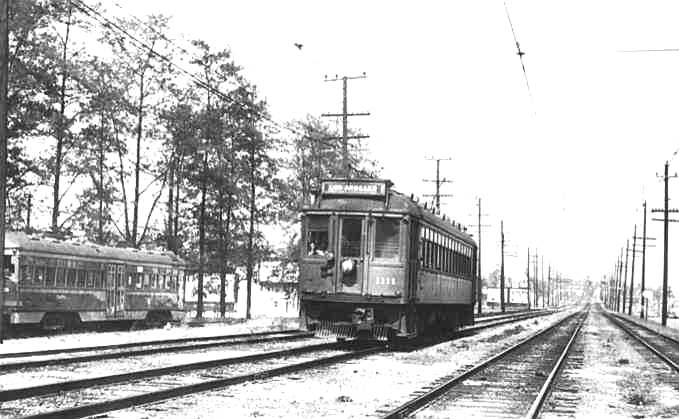 And below, the same location today (well, 2002)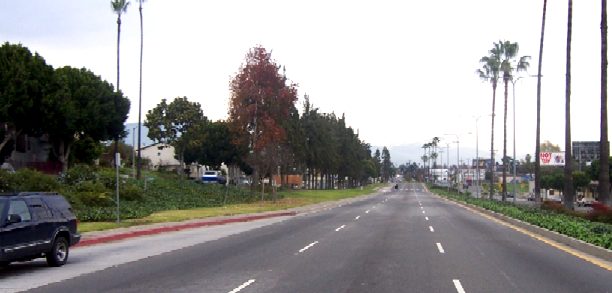 ---
---
LATL 1432, ASSIGNED TO THE HAWTHORNE-EAGLE ROCK #5 LINE, GETS SOME SPRUCING UP AT THE END OF THE DAY.

---
---
---
This Trolley and Interurban Transit Ring site owned by Harry Marnell.
[ Previous 5 Sites | Previous | Next | Next 5 Sites | Random Site | List Sites ]

TO TRAINS
(Scanning, cop stuff, and other interests)