EARLY DUNSMUIR 1880'S TO 1940'S
(Page One)
THE FOLLOWING SERIES OF PHOTOS ARE FROM THE VERY BEGINNING OF RAILROAD ACTIVITY IN AND AROUND DUNSMUIR TILL THE 1940'S. THESE PAGE'S WILL CHANGE AS NEW PHOTOS ARE ADDED IN THE NEAR FUTURE.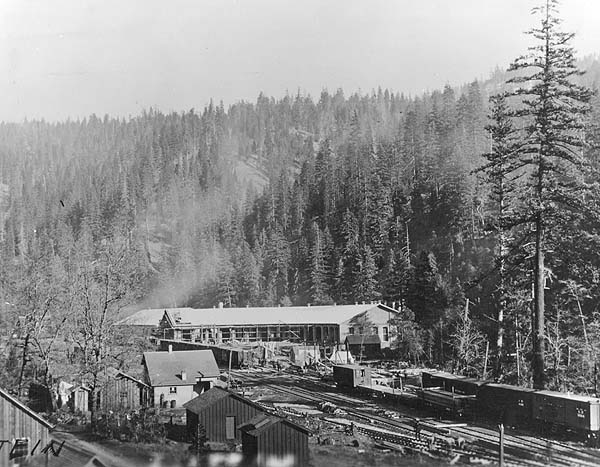 1886 IN DUNSMUIR FINDS THE CONSTRUCTION OF THE NEW CENTRAL PACIFIC ROUNDHOUSE, SHOPS AND YARDS.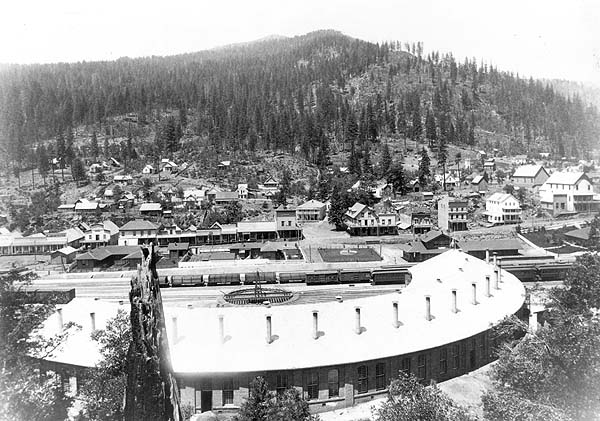 BY 1895 THE RAILROAD WAS FIRMLY ESTABLISHED IN DUNSMUIR. THE ROUNDHOUSE IS SHOWN IN THE FOREGROUND. THE DEPOT AND OTHER RAILROAD RELATED BUILDINGS LINE SACRAMENTO AVENUE. THE FOUNTAIN DONATED BY ALEXANDER DUNSMUIR IS LOCATED NEXT TO THE DEPOT NEAR THE CENTER OF THE PHOTOGRAPH.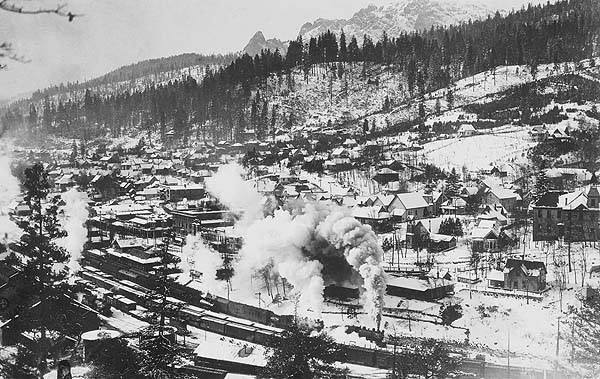 THE OREGON & PACIFIC EXPRESS LEAVES DUNSMUIR AROUND 1907. CASTLE CRAGS CAN BE SEEN ABOVE THE TOWN.
---