DUNSMUIR 1959
(Page One)
THE FOLLOWING PHOTOS WERE TAKEN AT DUNSMUIR ON A TRIP WITH MY DAD IN 1959. THESE ARE SOME OF THE FIRST RAILROAD PHOTOS I EVER TOOK. ALL THE PHOTOS WERE TAKEN ON SLIDE FILM. HIGH QUALITY INK JET PRINTS FROM HIGH RESOLUTION SCANS ARE AVAILIABLE OF THESE PHOTOGRAPHS.
---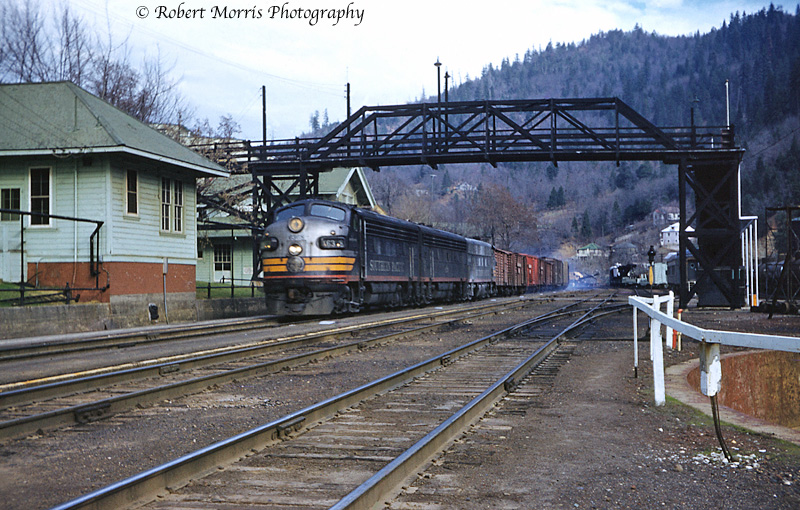 INK JET# IDUN-1
X-6368 WEST PASSING UNDER THE PEDESTRIAN BRIDGE AND THE OLD SP HOSPITAL
---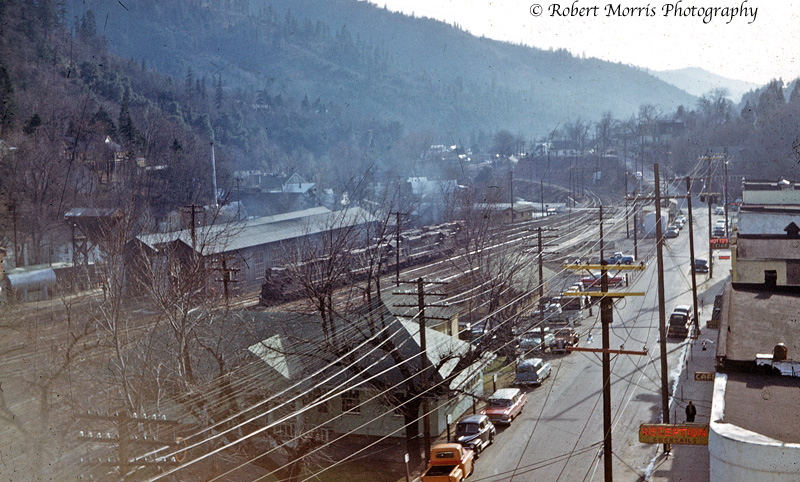 INK JET# IDUN-2
VIEW FROM THE ROOF OF THE OLD DUNSMUIR HOTEL LOOKING SOUTH. THE STRUCTURES ON THE RIGHT ON SACRAMENTO AVENUE WERE DESTROYED A FEW YEARS AFTER THIS PHOTO WAS TAKEN BY A FIRE.
---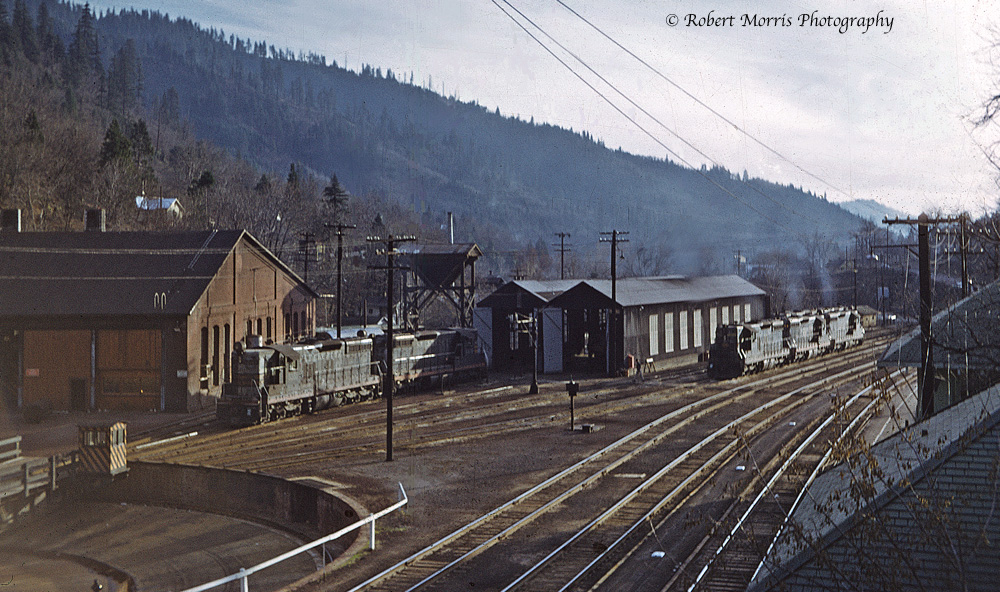 INK JET# IDUN-3
A VIEW OF THE MALLET SHED FROM THE PEDESTRIAN BRIDGE WITH THE ROUNDHOUSE ON THE LEFT
---