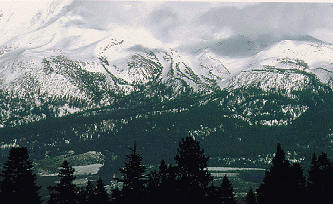 Figure 2. Shastina viewed from the south before the
catastrophic events of January 1, 1997.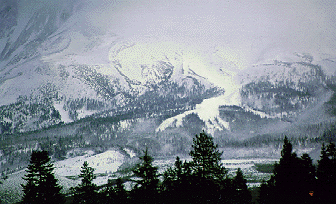 Figure 3. Shastina after the large avalanches of January 1, 1997. This avalanch has been dubbed the "chicken foot" or the "alien footprint".
Photos by Jane English.
Avalanches on Mount Shasta

That Mount Shasta has long been the scene of avalanche activity is evident from consulting the United States Geological Survey 15' series Mount Shasta map. The main climbing route ascends aptly named Avalanche Gulch, and even the most casual map reader will notice the finger-like tendrils of treeless terrain that project from the lower reaches of almost every gulch, chute, or draw on the mountain. In recent years conditions have been just right for the incidence of unusually large snow avalanches on Mount Shasta.
In January, 1995, the snow depth on Shasta was at a 20-year high, and conditions were optimal for record-setting avalanches. The Mount Shasta Herald interviewed U.S. Forest Service officials for information as to the extent of the destruction and for details on avalanche conditions. Forest Service scientist Peter Van Susteren reported that one of the largest avalanches crossed the Everitt Memorial Highway, plucking boulders from the soil, destroying 300-year-old growth forest, and leaving a path of devastation 150 feet wide and up to 25 feet deep. During the same time period another very large avalanche scoured the slopes of Shastina, leaving six distinct paths through old growth forest.