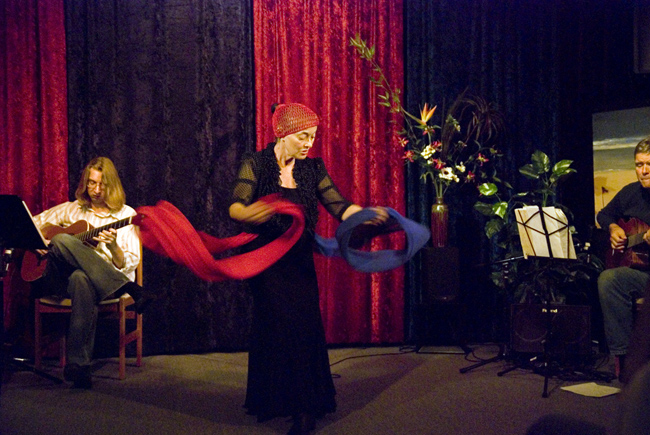 THE THEATER LAB

, a small, private experimental avant garde theater company delivering professional excellence in performance through minimalistic productions. The Lab's commitment is to produce/present not only classics, but also emerging dramatic voices. Spring & fall productions. Theater Lab is currently dormant


THE STARS THEATER

is a very special theater group of adults with various disabilities. It is one of only a very few theater companies for the disabled in the country. Supported by the Traveling Bohemians, Stars presents spring and fall productions. This project is currently dormant


STORYTELLING

is an ancient art, an oral tradition well over 2000 years old, that has been handed down from generation to generation. Through storytelling we are able to introduce to our listeners, be they young or old, a little bit of enchantment, universal truths and morals, some history, lessons to be learned, humor and still leave plenty of room for imagination. Year-round presentations available.

MONTHLY SPOKEN WORD NIGHT

- Open Mic for poets, writers, playwrights, storytellers, comedians and actors. No censorship. Audience welcome! Donations, refreshments. Third Monday 7:00pm - 9:00pm.


Visiting Local and Touring Theater Groups



Dance - Multi-Cultural/Ethnic, Interpretive

TICKETING

: Limited cabaret style seating at all performances. Reserved seating with advanced purchase by phone or at The Loft. We accept cash, checks, Visa and Mastercard. Doors and will-call open half hour before show time.

We list our upcoming events on our home page. Each event page has a link for online ticketing.
Reserve your tickets early!